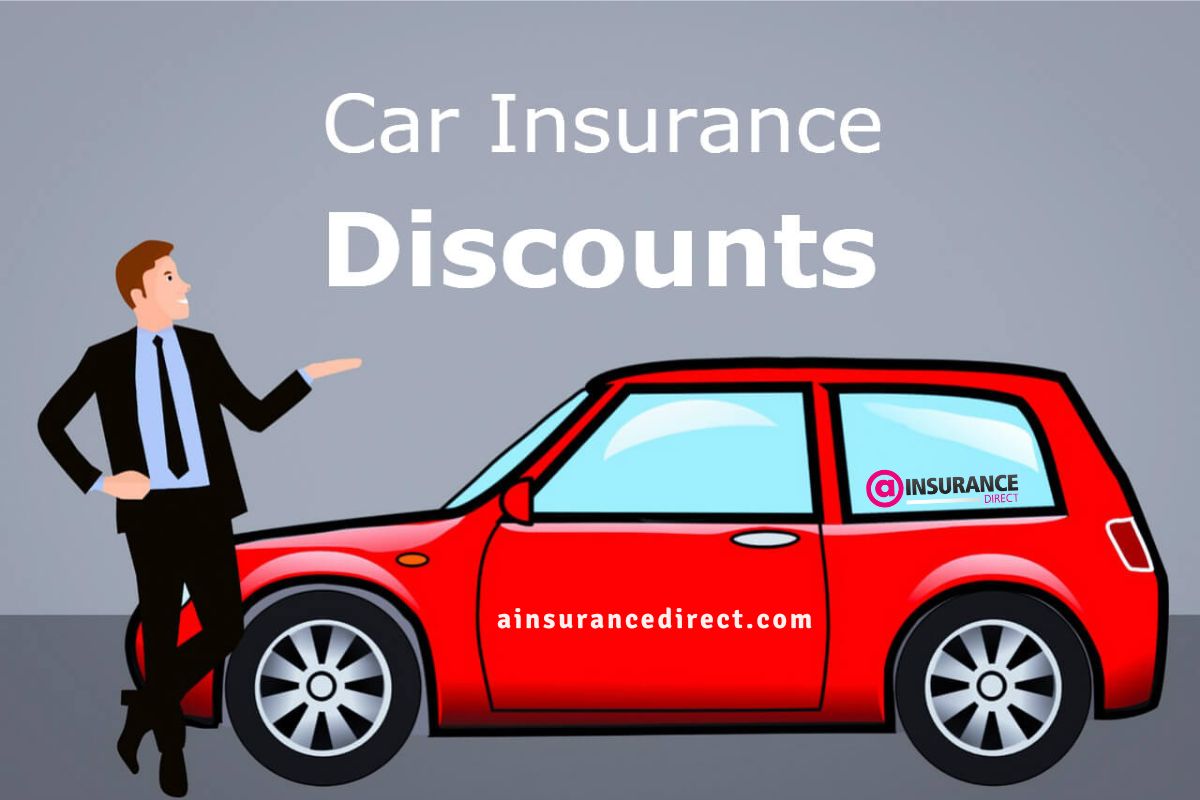 Car insurance can be expensive, but there are ways you can cut down on your monthly premium by finding car insurance discounts. How low can your auto insurance premium go? There are a lot of different car insurance discounts you can get from your insurer, but most insurance companies categorize discount types into 7 main groups.
Types of Auto Insurance Discounts.
List of auto insurance discount types that can apply to you:
Driving history – Some of the driving history discounts are Safe driver, Accident-free.
Customer loyalty – Some of the customer loyalty discounts are Multi-car insurance discount, Early renewal, Bundled policies.
Demographic – Some of the demographic discounts are Home-owner, Senior, Low income.
Driver training – You can get a discount if you complete a Driver training, Defensive driver course.
Equipment-related – Some of the equipment-related discounts are Anti-theft, Anti-lock brakes, Hybrid vehicle, Safe car.
Payment – Some of the payment discounts are Paid-in-full, Auto-pay, Paperless policies.
Driver affiliations – If you are in the military you may apply Military discount and save money.
List of Car Insurance Discounts and Savings.
Insurers want to give you any discount to stay with them and they want to make it worth your money to do as much business with them as possible. It's possible that when you claim one discount, the insurance companies may reduce or eliminate others. Be sure to ask us about all the opportunities to save.
The following auto insurance discounts may be available to you:
Accident-free – drivers with no accidents during the past three years. You can save up to 10%.
Proof of Prior Insurance (POP) Discount requires you to proof that you were insured without any break or lapse in coverage for at least six months prior to starting your new policy. You can save up to 20%.
Safe driver – no at-fault accidents or moving violations during the last three years. You can save up to 35%.
Multi-car – insure more than one car on a single auto insurance policy and get your multi-car insurance discount. You can save up to 35%.
Bundled (multi-policy) – discounts for bundled home and auto, life, or health with the same insurance company. You can save up to 15%.
Homeowner – if you own a home or condominium, save up to 10%.
Paid in Full Discount – Paid-in-full pay the premium in full at the beginning of its policy. You may save up to 5 – 10%.
Paperless – view and pay your bill online and save up to 2%.
Driver Training – for drivers under 21, can save up to 10%.
Electric/hybrid car – if you drive a hybrid or electric vehicle, you may save up to 10%.
Early renewal – For renewing before policy expiration. You can save up to 15%.
Auto-pay – Set up automated payment from checking. You can lower it up to $55 per year.
Low-mileage – you can save up to 2%.
Emergency road assistance – for purchasing roadside assistance or driving a car that comes with it. You can save up to 5%.
Anti-lock brakes – Cars with anti-lock brakes, ABS and other safety features. You can save up to 10%.
Affiliation – Get a discount through your employer, school, team, club and save up to 15%.
New car – drive and own a car that is less than three years old, save up to 10%.
Safe car with safety passive restraint and airbag – Insurers decrease premiums for safer cars. You may save up to 5%.
Senior – Apply to drivers over age 65. You can save up to 20%.
Insurance Fact
Applying auto insurance discounts to your policy can save you thousands of dollars a year.
Who Offers the Most Car Insurance Discounts?
You will need to get an online quote to find out which insurer offers the most car insurance discounts. It is a fast and easy 4 minutes free quote. Insurance Direct partnered with the top insurance companies. Let us compare and shop around for you, so you can save time and money.
Note that car insurance discounts may vary by state, vehicle, driving record, credit history, insurance company, and other factors. Please ask us about the car insurance discounts and all opportunities to save. Also, different insurers offer different discounts.
| Average Cost Per Year | State Minimum Car Insurance | Basic Full Car Insurance | Full Car Insurance |
| --- | --- | --- | --- |
| Florida | $835 | $1,620 | $1,920 |
| Texas | $718 | $1,565 | $1,842 |
| Tennessee | $539 | $1,354 | $1,583 |
Get your car insurance discounts now.
Get a free auto insurance quote online now and we will give you any possible discount. All you have to do is to get a free car insurance quote with a discount from our website. Then our agents will contact you to help you get the cheapest insurance for your vehicles. We will help you get your personalized car insurance policy, and we will apply all possible discount.
Start Your Car Insurance Quote
The fast, free, and easy way to shop for Auto Insurance in Florida!