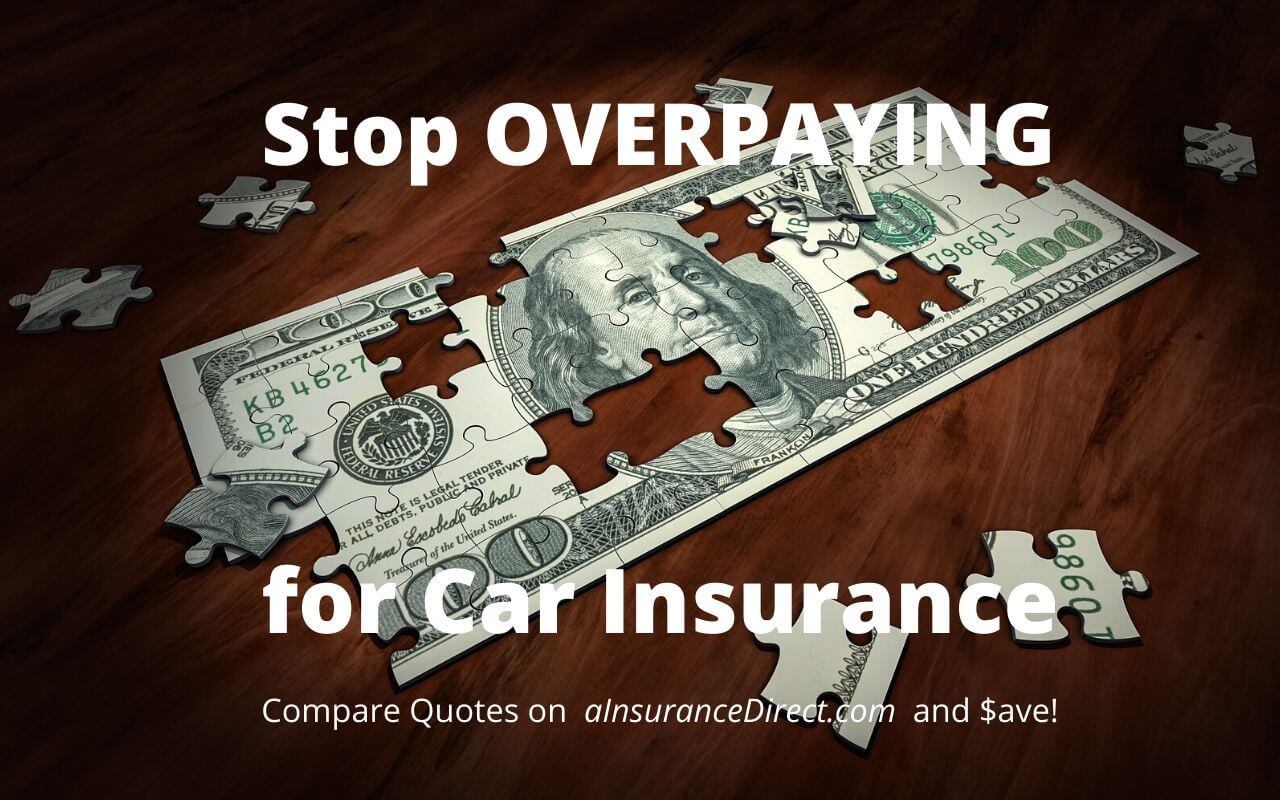 If you are looking for a car insurance estimator or an auto insurance calculator, you will get only an estimated price. But if you are looking for a real price than you should get an online quote.
Certain cars cost more to insure than others because carriers use crash and theft statistics to help set rates for each car model. The more valuable your car, the more coverage you should carry to protect it. So if the car you choose tends to be stolen or crashed more, you will pay more for auto insurance. If you want to see average rates for drivers in Florida, try our car insurance rate estimator. If you're in a car accident, you are personally responsible for any costs that exceed your insurance coverage amounts.
There are a few factors that determine auto insurance rates:
The type of car you own and drive.
Your car's safety features, how expensive your car is to repair or replace, how often you drive your car and what you use the car for (business or personal use) will impact auto insurance rates.
Your address.
Where you live and park your car can affect your car insurance rates.
Driving record (last 3 years).
Incidents such as moving violations, accidents, claims on your driving record can make a difference in auto insurance rates.
Insurance Fact
Compare quotes to find the cheapest and best rates.
Estimate the Cost of Your Car Insurance.
The cost of insurance should always be considered when shopping for a new vehicle. Insurance cost can quickly push an affordable car out of reach. You should shop your insurance coverage on a regular basis even if you are not in the market for a new vehicle. Get a free car insurance quote online annually to make sure you are getting the best coverage at the best price.
Insurers take a number of factors into consideration when setting premium rates. While the vehicle you choose to drive will absolutely set the price for your premium. Here are just a few factors that insurers consider when setting premium rates: location, credit score, age and gender, driving record, your vehicles, repair costs, type of vehicle, and other.
Car Insurance Quote Estimate
It is so easy to get a free online quote on your car insurance and see just how much you can save. The average cost of car insurance is $1,637 per year. That's about $800 per 6-month policy or $135 per month. But if you fill the form for car insurance quote estimate you may lower the price. This way you can be confident that you are paying for the right amount.
Please note that every company has its own equations to calculate the cheapest car insurance in Florida. The premium is the cost of your entire 6-month insurance policy. The low down payment car insurance is a percentage of your premium that you must pay upfront to the insurance company. The payments are calculated as:
(Total Premium – Down Payment) / Number of Months in Period
| Average Cost Per Year | State Minimum Car Insurance | Basic Full Car Insurance | Full Car Insurance |
| --- | --- | --- | --- |
| Florida | $835 | $1,620 | $1,920 |
| Texas | $718 | $1,565 | $1,842 |
| Tennessee | $539 | $1,354 | $1,583 |
Get an Online Quote Now and Save.
Stop overpaying for auto insurance! Take 4 minutes to fill out the car insurance estimator form or give us a call 813-849-7000 and get a FREE auto insurance quote. Find the right coverage for your particular situation and get quick estimates with the help of our licensed agents.
Get the cheapest automobile insurance quote in Florida from multiple insurance companies for the best price. Only takes 5 minutes to find the best premium rate online.
Start Your Car Insurance Quote
The fast, free, and easy way to shop for Auto Insurance in Florida!