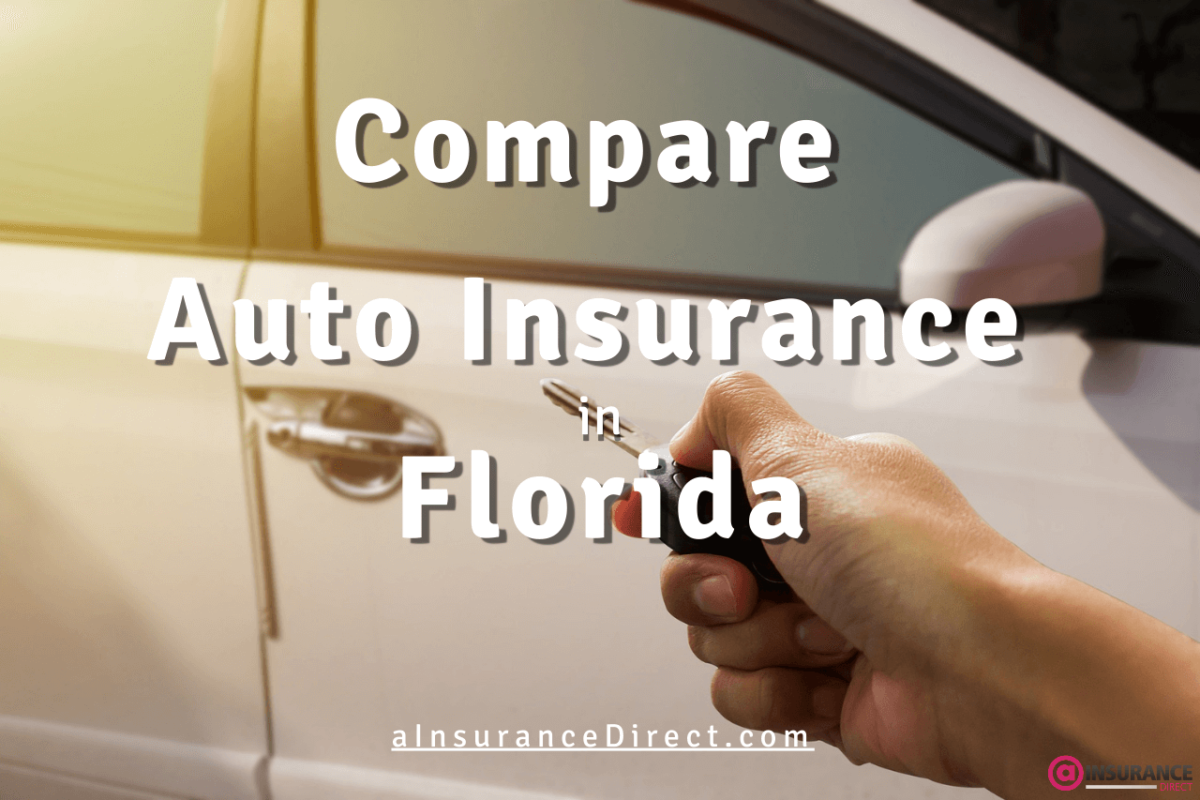 When seeking affordable auto insurance in Florida, comparing prices is essential. The cheapest car insurance is most likely the bare minimum insurance coverage.
In Florida, the average price of full coverage car insurance is $2,321 annually or about $193 monthly. On the other hand, minimal coverage costs an average of $469 to $985 annually in Florida.
Cheap Car Insurance in Florida
Comparing car insurance quotes from different insurance providers is the best method to discover the cheapest car insurance in Florida. Insurance providers utilize a variety of factors to set insurance prices. These factors include mileage, credit history, driving record, and age.
Driving record – The cost of insurance can be significantly influenced by a person's driving record. Maintaining a clean driving record and avoiding new offenses is an excellent method to keep your prices from increasing. Drivers from FL with a clean driving record can expect to pay an annual fee ranging from $1,383 to $2,125.
Age – Insurance providers in Florida charge experienced drivers less for car insurance than younger, less experienced drivers. Young drivers pay more than three times the national average for vehicle insurance due to the risk provided by inexperienced drivers. 60-year-old drivers in Florida pay the lowest average rate of $1,879 – $1,906 per year. The average annual rate for 25-year-old drivers is $2,375 – $2,410. This price implies a more than 13% increase in rates over what the average Florida driver pays. At the age of 35, the price for Florida drivers ranges from $2,036 to $2,142 a year, which is approximately 4% lower than the price for all Florida drivers.
Mileage is only a minor factor in setting annual prices for Florida drivers. The drivers who travel 12,000 miles per year pay only approximately 3% more than those who travel 6,000 miles. The lowest average rate is $1,253 to $1,383 for drivers who travel 6,000 miles to 12,000 miles per year.
Credit history – Your credit history score may be used by insurance providers to influence your rates. Having a good credit score, you can pay an average of $2,125 annually. The average rate for drivers with fair credit is $2,579, an approximately 21% rise over rates for drivers having good credit. People with bad credit will pay $3,643. This is a startling increase of more than 71 % against drivers with good credit scores.
Florida Cheapest Car Insurance
To obtain the cheapest car insurance in Florida, evaluate the insurance providers that meet your needs regarding coverage offered or customer satisfaction.
Once you've narrowed the list down, you can start looking at any reductions you might be eligible for to assist you in getting to your desired pricing.
Compare Auto Insurance Quotes in Florida
An insurance quote is a price estimate offered by the insurance provider for a policy. Quotes are influenced by factors such as your driving history, where you reside, annual mileage, age, and other factors, as illustrated below.
How to get auto insurance quotes
Getting quotes from multiple insurers is one of the greatest ways to obtain cheap auto insurance. Quotes are frequently available online, or you might consider visiting our insurance agency.
To acquire an accurate online car insurance quote, you should consider the following factors.
Driver's license and other personal information – You'll need the names, dates of birth, and license numbers of every driver you want to insure
The car identification number – You can also provide the year, model, and make of your car to receive the auto insurance quote if you cannot provide the car identification number.
Mileage – Having a low mileage as a driver, you typically pay less than a high mileage driver.
Insurance history – Before offering a policy, some auto insurance providers need at least six months of continuous car insurance.
After obtaining quotes, you can compare prices, coverages, and discounts, to choose which insurer is best for you.
Insurance Fact
Compare prices to find the cheapest and best rates.
Compare Car Insurance in Florida
Most insurance providers' websites will provide you with a relatively accurate price. You should preferably identify how much coverage you require so that you may compare insurance with consistent coverage limitations. If you get a quote from our agency you will be offered multiple rates sorted by price.
Cheap car insurance in Florida is one of the websites that allows you to compare affordable quotes by entering your zip code.
Car insurance providers determine your rate depending on a variety of factors, one of which is the location of the vehicle. Gainesville, Florida, has the cheapest vehicle insurance, while the Tampa car insurance and West Palm Beach, has the most costly.
To get the cheapest car insurance, know that the level of coverage you select will have an impact on the rate as auto insurance providers base their prices on your region, age, gender, and driving record.
| Average Cost Per Year | State Minimum Car Insurance | Basic Full Car Insurance | Full Car Insurance |
| --- | --- | --- | --- |
| Florida | $835 | $1,620 | $1,920 |
| Texas | $718 | $1,565 | $1,842 |
| Tennessee | $539 | $1,354 | $1,583 |
Other factors such as credit score, marital status, car type, past coverage, and miles traveled can all influence how much you pay for insurance.
Based on these characteristics, each insurer will price your insurance differently. We compare insurance quotes from many insurers to ensure you're receiving the best deal. Insurance Direct is a non-standard car insurance agency based in Tampa, FL. We are proud to provide you with non-standard auto insurance in Florida and Dallas specially customized for your needs. Click the button below and fill out the form to get a free auto insurance quote in Florida and Texas.
Start Your Car Insurance Quote
The fast, free, and easy way to shop for Auto Insurance in Florida!