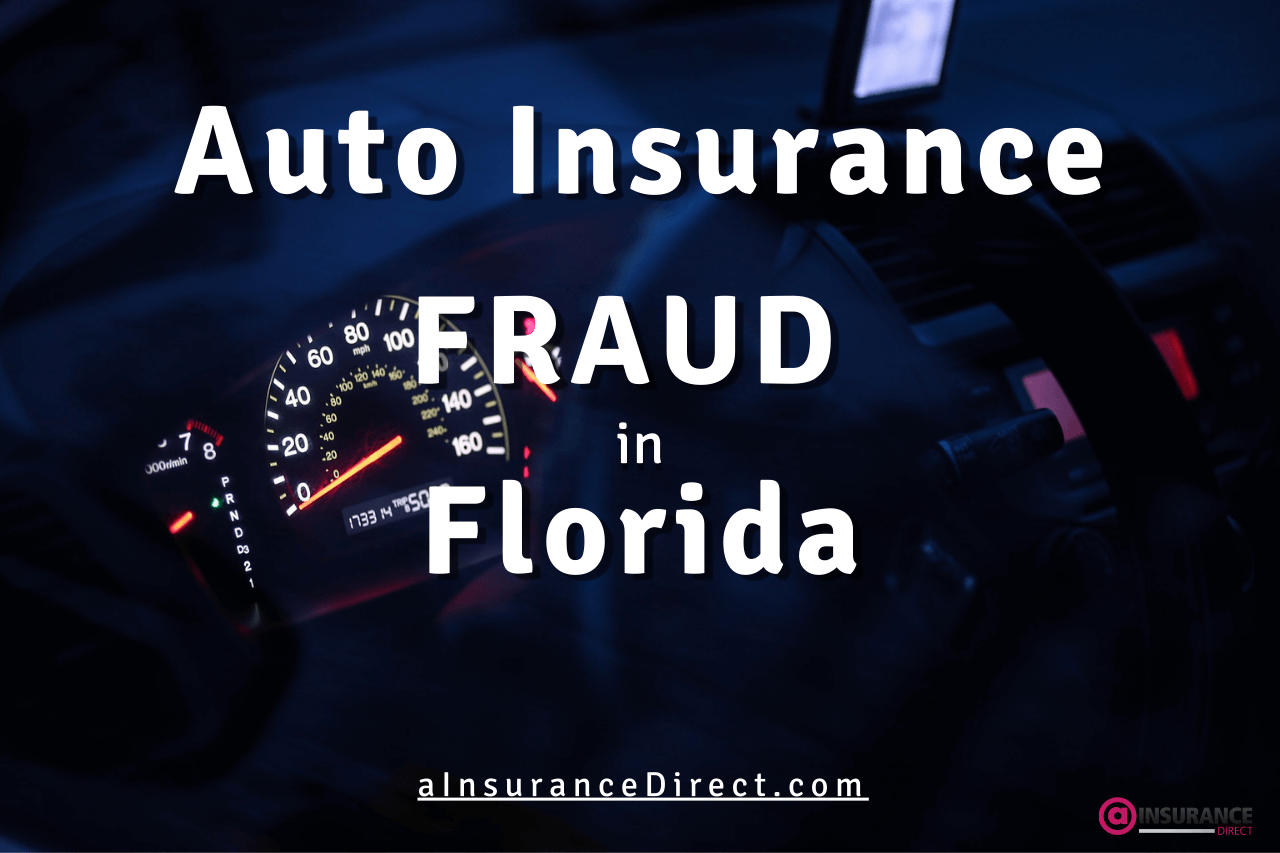 Car insurance fraud in the U.S. costs auto insurers and consumers about $24 billion of dollars each year. Read on this definitive guide to car insurance fraud in Florida to find out about some of the most common scam types, how to report and how to prevent it.
Car Insurance Fraud Prevention Tips & Tricks for Florida Residents
The state of Florida is known for its beautiful weather, beaches, and theme parks. However, you may not know that it also has the unfortunate title of being one of the most fraudulent states in the country. This is due to several factors including rampant crime rates and a lack of regulation in the insurance industry.
The top 5 fraudulent cities in Florida with the most suspicious vehicle collision are Miami, Orlando, Tampa, Hialeah, and West Palm Beach.
Types of Auto Insurance Fraud
False Insurance Claims
False insurance claims are a huge problem in the U.S. Auto insurance companies are losing billions each year to fraud. The state of Florida is claimed as one of the highest auto insurance fraud. The insurers increase the cost of car insurance for all policyholders, which is estimated at 15–35% of the average driver's auto insurance premium. If a claim is filed where both drivers state that they are innocent, then each driver will have to pay for their expenses.
Staged Auto Accidents
Organized fraud groups target drivers of expensive cars or business vehicles, because they tend to be well-insured. This is one of the most common car insurance scams in Florida.
Swoop and Squat
A dishonest driver drives in front of your vehicle, slams on the brakes, and causes you to rear-end his vehicle. This is also a commonly occurring kind of auto insurance scam.
Wave
A scammer driver stops their vehicle and waves the victim to turn or merge at an intersection. When the innocent driver starts turning, the scammer will speed up and hit their vehicle to cause a crash. After the accident, they deny that they signaled to you.
Jump-ins
After an auto accident, a person who was not involved in the collision claims they were injured. Then the jumps-in person files a claim with the insurer to receive money.
Misrepresenting Information to Get Cheaper Car Insurance Quotes
Lying about the address where your car is usually parked overnight is illegal. You have to include your car's proper address on your policy.
Abandoning or Destroying a Car and Claiming it as Stolen
It's a crime to report a motor vehicle as stolen after the vehicle was disposed of it, burned, hidden, or sold it.
Claiming Damage from Previous Accidents Into a Current Claim.
Multiple Claims Filed for a Single Accident
Filing multiple claims for one accident would be considered fraud.
Counterfeit Airbags Replacement Fraud
You need to be very careful about where you get a collision repair performed on your crashed vehicle. Also, it is a good idea to confirm the source of parts used to repair your car. During the repair process, some of those deployed airbags will be replaced with counterfeits. Counterfeit airbags might have been installed as replacement airbags by some unscrupulous collision repair shops.
If you are buying a used vehicle, you can get a vehicle report to see the service history, to avoid having a counterfeit airbag installed in your vehicle.
Airbags are a Supplemental Restraint System (SRS) and provide the primary restraint system in a vehicle. An original equipment manufacturer (OEM) airbag costs between $400-$1200. But undeployed recycled OEM airbags from salvage, rebuilt, flooded, reconstructed or even junk cars can cost up to $100. Sometimes the mechanics don't even replace the airbags after an accident. They just hide the exposed airbags.
Windshield Replacement Fraud
If you have been offered a gift card for your windshield to be replaced for free, please know that this offer is almost always a scam. Unscrupulous glass replacement contractors in Florida can handle the repair and claim process with your insurer. This could lead to increasing your insurance rates.
Please remember that if you have a cracked windshield that needs to be replaced, first contact your insurance agent.
Towing scams
A shady tow service will bring your vehicle to their shop. They will request you pay them hundreds of dollars to repair and release the vehicle.
Insurance Fact
Compare prices to find the cheapest and best rates.
How To Prevent Car Insurance Fraud
To avoid car insurance fraud, there are a few steps you can take:
– Get your car insured as soon as possible at the time of purchase.
– Take pictures or video footage if your vehicle was involved in a car accident or damaged.
– Report any accidents immediately to the police and your insurer so they can investigate what happened. Make sure you have all of your documentation on hand before calling the insurer.
– Do not give cash to anyone at an auto accident as a way to settle damages. Moreover, the driver of the other vehicle will ask you for cash and let you know that they don't want to involve the police or auto insurance companies.
– Buy a dashboard camera or event data recorder (EDR) to record your everyday driving journey, which is useful if you get into an accident. Photos and videos are undeniable records in case of an auto accident. Even if you do not have a dash-cam, use the phone camera to take pictures of the license number, damages on vehicles, property damages if possible.
The best way to avoid auto insurance fraud is by being completely honest and transparent, in case of accident or getting a new auto insurance quote.
Fraudulent car insurance claims are on the rise. Florida is one of the states that have seen an increase in fraudulent claims. In Florida, there are different types of fraud that can be committed by drivers and passengers. One of them is staging a car accident with an intent to make a false claim against their auto insurance company.
How to Report Car Insurance Fraud?
Reporting car insurance fraud can be done by contacting your insurer and providing them with information about someone who you believe is committing this crime. Also, you may call the police to report the scam.
If you were the victim or if you suspect fraud activities, you can report it to the NICB.
| Average Cost Per Year | State Minimum Car Insurance | Basic Full Car Insurance | Full Car Insurance |
| --- | --- | --- | --- |
| Florida | $835 | $1,620 | $1,920 |
| Texas | $718 | $1,565 | $1,842 |
| Tennessee | $539 | $1,354 | $1,583 |
What are the Penalties of Car Insurance Fraud in Florida?
Car insurance fraud is a crime that is committed by one or more individuals in an attempt to defraud an insurer. It involves the use of false information, or the misrepresentation of true information, to obtain car insurance coverage at a rate that is lower than the actual risk of loss. Please note that auto insurance fraud is considered a crime.
The penalties for auto insurance fraud vary by state. Auto insurance fraud may result in a fine, probation, and prison sentence.
Start Your Car Insurance Quote
The fast, free, and easy way to shop for Auto Insurance in Florida!