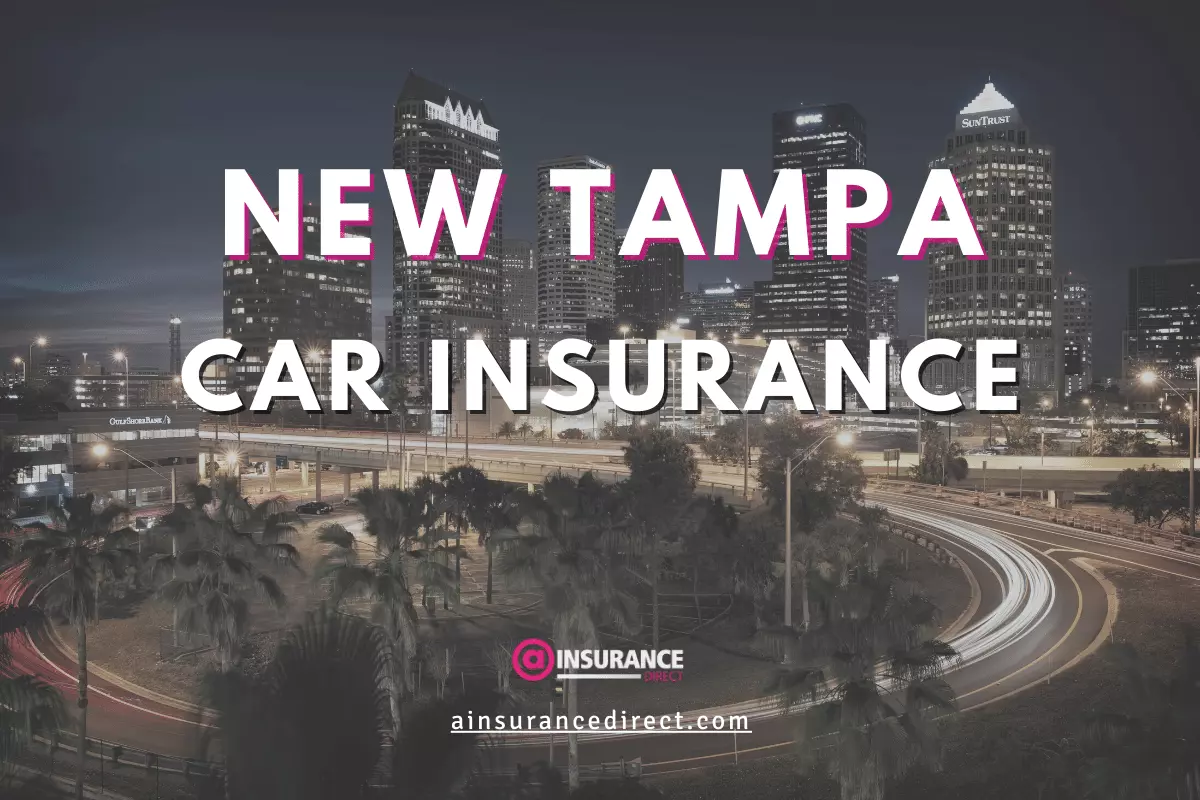 New Tampa consists of parts of Tampa and unincorporated Tampa. This part of Tampa Bay has the small-town feel that some city dwellers wish for, but with the added bonus of being not too far away from the action. New Tampa is located only 9 miles away from Downtown Tampa, FL and boasts a healthy community full of local businesses and big companies.
New Tampa is located farther out from the center of Tampa Bay and maintains a small community feeling, and this can actually end up saving you money on car insurance. Located 9 miles out from Downtown Tampa, we find you the best ways to save. We shop multiple companies and look for discounts that save you time & money.
Why is Car Insurance in New Tampa So Expensive?
Car insurance prices fluctuate depending on the zip code that you live in. The reason is that different zip codes have different risk factors. These factors are dependent upon a multitude of different variables. These variables include the average age of drivers in the area and the number of accidents that occur.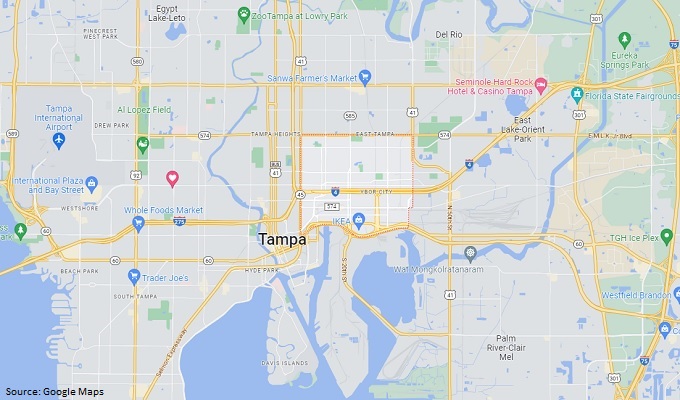 Working with us is advantageous because you can get a quote and plan your insurance without even having to go into the office. All you need to do is fill out a form online and talk to one of our agents and we can find the cheapest car insurance on the market for you. Remember that minimum car insurance is a legal requirement in Florida, so be sure to speak to an agent today.
Insurance Fact
The best option for saving money is shopping for car insurance with Insurance Direct.
Minimum Insurance
Required
Bodily Injury (BI)
Property
Damage (PD)
Personal Injury
Protection (PIP)
Florida (No-Fault)
optional coverage
$10,000
$10,000
Texas (At-Fault)
$30,000 per person,
$60,000 per accident
$25,000
optional coverage
Tennessee (At-Fault)
$25,000 per person,
$50,000 per accident
$15,000
optional coverage
| Average Cost Per Year | State Minimum Car Insurance | Basic Full Car Insurance | Full Car Insurance |
| --- | --- | --- | --- |
| Florida | $835 | $1,620 | $1,920 |
| Texas | $718 | $1,565 | $1,842 |
| Tennessee | $539 | $1,354 | $1,583 |
Should I get Minimum or Full Coverage Car Insurance in New Tampa?
While full coverage is the most comprehensive insurance, the minimum coverage is a cheap alternative that you can use if you're looking for a bare minimum to satisfy state requirements. The decision to get minimum or full coverage insurance is entirely up to you, but there are a few factors that determine this. Firstly, it's worth knowing if your financial situation permits the extra monthly expense for full coverage. It also depends on what type of driver you are and how often you drive. The state of Florida requires minimum auto insurance coverage, so be sure to do your research and find the best price for what you are looking for.
Start Your Car Insurance Quote
The fast, free, and easy way to shop for Auto Insurance in Florida!