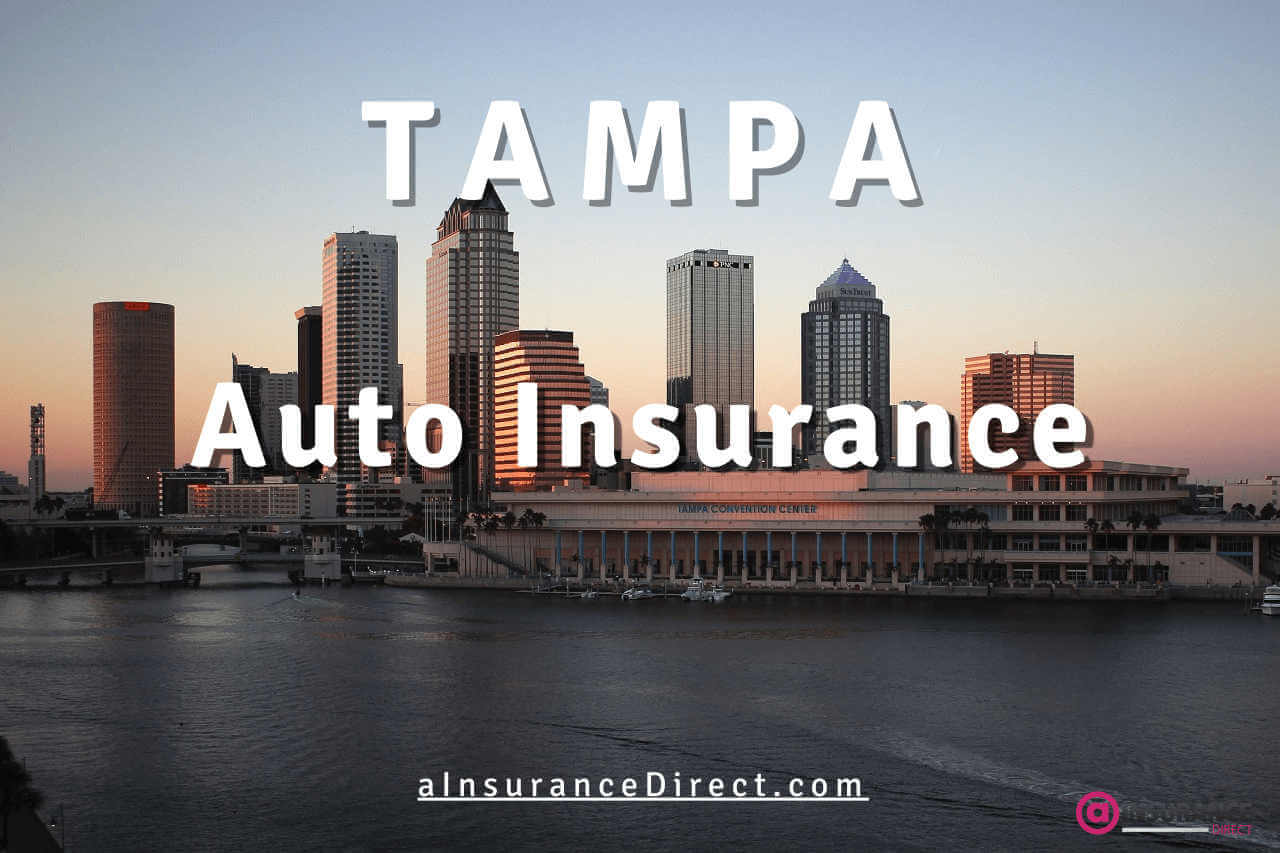 The Complete Guide to Finding the Best Car Insurance Quotes in Tampa, FL.
How to Save on Your Next Car Insurance Policy in Tampa?
There are a lot of ways to save on your next car insurance policy in Tampa. One of the best ways is to shop around. You may be paying too much for your current policy, and you may not even know it.
You can also save by choosing a higher deductible and by shopping for discounts. We should always shop around when we are looking for new car insurance in Tampa because we may be paying too much.
How do I Get Started on Getting a New Quote?
We have a few tips to help you get started on getting a new quote and compare the prices:
To get an accurate estimate you will need to provide your driver's license number as well as the VIN number for your vehicles. If you don't know your vehicle's VIN you can find it on the declarations page or your insurance ID card. You have to keep the paper copy of the card in your car as proof of insurance for law enforcement. The information that insurance ID cards contain varies by state but generally, the carrier, carrier phone number, policy number, policy effective dates, vehicles, and policyholders are shown. You may also have electronic proof of insurance. Florida, Texas, and most US states allow digital ID cards as valid proof of insurance.
Always make sure that you know what type of coverage you need. If you don't know what type of coverage you need then please contact our customer service team. Our agents will explain to you the different coverage options.
Get quotes from different companies and compare them to find the best one for your needs.
Next, get a quote from our agency website. Also, you can give us a call to get you an auto insurance estimate over the phone.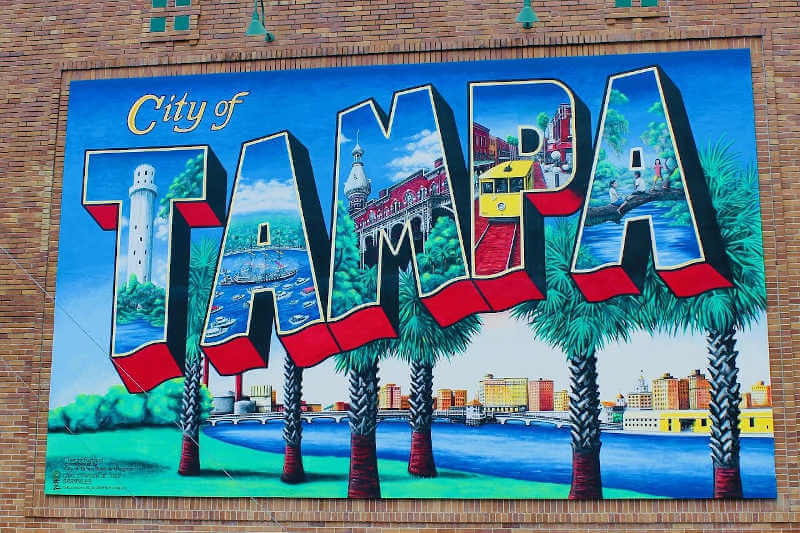 How to Find The Best Deal On Auto Insurance In Tampa, FL
It is an important decision to make and choose the right coverage, but it doesn't have to be difficult. Our licensed agent will help you with your questions. Auto insurance rates are not created equal, so it's best to do some research before deciding on a company.
Some factors that may affect your auto insurance rates include the type of car you drive, the miles per year you drive, garaged ZIP code, motor vehicle record, and your credit score. There are many providers in Tampa, FL that offer cheap auto insurance quotes online; however, not all of them will offer the same coverage and prices. This is the reason you have to compare prices from our agency.
There are many things to consider when choosing an auto insurance provider in Tampa, FL. Your driving habits and credit history can help determine your monthly premium cost.
Tampa, Florida is part of a large metropolitan area called the Tampa Bay Area with almost 5 million population in Hillsborough and Pinellas county. Tampa Bay area is also part of the Brandon, Spring Hill, Ybor City, St. Petersburg, Pinellas Park, Largo, and Clearwater areas.
Insurance Fact
Compare prices to find the cheapest and best rates.
Looking for the Cheapest Car Insurance in Tampa, Florida?
Tampa Bay is a large and densely populated metropolitan area in Florida. Due to this, there are more automobiles on the road, increasing the risk of loss, damage, car accidents, or any consequential harm. By law, every car owner in Florida must insure their motor vehicle. You need to purchase and maintain at least the state minimum auto insurance.
In the event of a car accident, auto insurance becomes incredibly useful as it may cover the costs of repairs, loss of earnings, and more. In other words, without it liability is unlimited and if you're underinsured then coverage will be insufficient.
Never automatically accept your renewal price. There is often a better deal to be found! Comparing quotes may help you get a cheaper car insurance rate in Tampa, Florida as low as $39/month.
Click To Tweet
Finding the Best Car Insurance Value for Seniors in Tampa
Retirees can take advantage of senior driver discounts offered by many carriers in Tampa. With this in mind, it is important to find the best car insurance value for seniors.
The first thing that you need to do is find out what your budget is. You can also ask friends and family for advice on how much they pay for car insurance. Once you know the price range, you can start looking at different options.
One way to find the best car insurance value for seniors is by comparing prices online. You should also make sure that you know what your driving record looks like before signing up with a company or renewing your current policy.
What is the Average Cost of Car Insurance in Tampa?
It's cheaper to insure a car in the cities of Tampa, Brandon, Lakeland, Saint Petersburg, Pinellas Park, and Clearwater going to an average of $2200. While Miami, Fort Lauderdale, and its surroundings have the most expensive insurance rates going for up to $3100 per year.
Florida State Minimum
Lowest rate: $638
Average annual premium: $1821
Highest rate: $3441
Full Coverage plus Liability
Lowest rate: $2162
Average annual premium: $3173
Highest rate: $4875
What are the Best Auto Insurance Companies for My Vehicle in Tampa, FL?
The year and type of car you drive are major factors in determining the cost of your auto insurance rates. Insurance companies use different factors to determine what they will charge you, but driving record, ZIP code, age, and type of vehicle are some of the most influential factors.
The best company for auto insurance in Tampa, FL can be determined by the following factors:
– The price of the coverage.
– The coverage provided.
– The financial stability of the company.
There are a lot of ways to save money on your auto insurance policy in Miami. You can do that by comparing quotes from different insurance companies, and by getting a new quote from the button below.
Let us find you the lowest down payment and low monthly payments. Also, we can assist you to find a low-cost policy without the requirement of any down payment.
If you get a speeding ticket you'll see an increase for the next 3 years in what you pay. But even with a traffic ticket, let us compare rates and save you money.
Let us help you with SR22 or FR44 certificates. We specialize in insuring high-risk drivers. Stop searching and fill out our online insurance quote form or call us today!
Recently in a car accident? Filing an accident claim means you are likely to pay more for your car insurance coverage. Let us help you find lower rates.
Great discounts to help you save – safe driver discount, homeowner discount, new car discount, multi-car discount, auto-pay.
At Insurance Direct we shop multiple carriers for the best auto insurance rate within minutes! The best way to save money on your auto insurance policy is to compare quotes and get the best deal.
| Average Cost Per Year | State Minimum Car Insurance | Basic Full Car Insurance | Full Car Insurance |
| --- | --- | --- | --- |
| Florida | $835 | $1,620 | $1,920 |
| Texas | $718 | $1,565 | $1,842 |
| Tennessee | $539 | $1,354 | $1,583 |
Drive Safe in Tampa!
Start Your Car Insurance Quote
The fast, free, and easy way to shop for Auto Insurance in Florida!