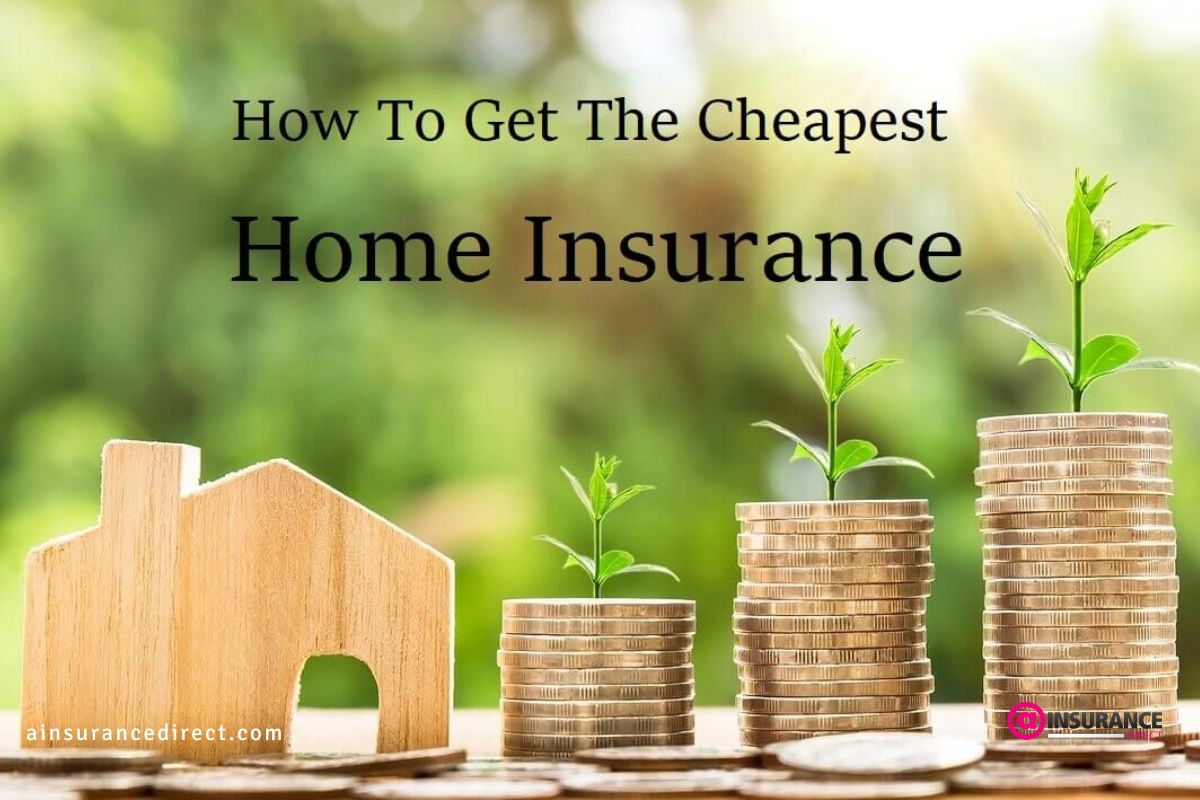 Your home isn't only where your heart is — it's where your money is. It's your most valuable investment, which is why you need to look for the cheapest homeowner insurance policy to protect it. The high cost of home insurance can seem like one more financial hurdle to homeowners.
But do you really need a homeowners insurance?
You may not be required to have a renter or home insurance, if you own your apartment or house. Homeowners in certain high-risk areas for flooding in Florida may be required to add flood insurance to their policy. Don't forget that homeowners insurance is required in order to get a home loan.
Different factors can impact how much you pay for home insurance, including how old is your house or apartment and the size, and whether you live in an area prone to natural disasters, such as fires, storms, earthquake, and flooding.
Insurance Fact
Compare prices to find the cheapest and best rates.
So let us give you some smart tips on how to save on cheapest homeowner insurance.
Water damage
Water damage is one of the biggest insurance claims. You will need to monitor leaks and minimize the possibility of water damage – this can help reduce your home insurance premiums. Plumbing-related water damage accounts for 27% of homeowner claims filed each year.
But do you know that there are many companies that offer monitor leak detection system for your building or business? The new technology acts as a circuit breaker for your plumbing system and turns off your water. Homeowners who install this smart home monitor leaks system may be eligible for a discount on their insurance.
Improve Your Home
Some insurers offer discounts to homeowners in older homes who upgrade outdated roof, walls, heating, electrical, or plumbing systems.
Keep a Good Credit Score
Your credit score is going to be an important factor in determining your home insurance rates.
Home security
Most importantly, a home security system will help you monitor and protect your home. Also you can get a lower premium and save big money.
Increase Your Deductibles
The deductible is the amount of money you have to pay before the insurance pay the rest. The higher your deductibles, the cheaper your rates will be, and vice versa.
Bundle Insurances
Get your discount for bundle your home insurance and car insurance. You can get an affordable home insurance rate if you also have car insurance or other types of insurance with us.
Get the best policy
Get the cheapest homeowner insurance quote in Florida from multiple insurance companies for the best price. Only takes 4 minutes to find the best insure rate online at aInsuranceDirect.com. Contact our licensed insurance agents (813)849-7000 for a cheaper renter and house owner insurance quotes. We are the #1 Florida state affordable homeowner insurance specialists.
Therefore don't wait for a hurricane to check if you have homeowners insurance. Get the cheapest homeowner insurance now and protect your home.